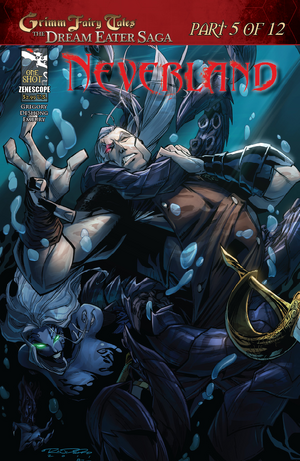 Neverland One-Shot
Publication Details
Story Arc Title:
The Dream Eater Saga
Release Date:
June 29, 2011
Released Price:
$2.99
Digital Release Date:
January 18, 2012
Digital Release Price:
$2.99
Story Arc Issue #:
5
Story Arc Volume #:
1
Pages:
23
Neverland One-Shot is issue #5 in The Dream Eater Saga.
Summary
Part five of the event that will change the Grimm Fairy Tales Universe forever is here.
Pan finds himself trapped on Earth retaining only a fraction of the power he once possessed. But when Pan learns of the Dream Eater's arrival on Earth he formulates a plan to reclaim his throne and regain the power he once had. 32 Pages.
Person, Place, or Thing
Gallery
Covers
Previews
Ads